Robert Wasvary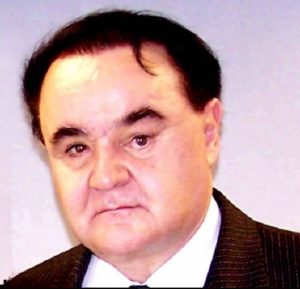 I graduated from the University of New Mexico with a Bachelor's Degree.
I am the founder of Wasvary Tax Services. I was one of the first preparers to do computerized tax preparation in the San Fernando Valley and since then, I have been a CTEC registered tax preparer.
I first started preparing tax returns for my friends while working as a loan officer at a bank.   When my client base started to grow, I decided to dedicate all my efforts to tax preparation.
I have many clients that I have been serving since I started and seeing them every year makes me feel like they are part of my extended family. Now, I have the pleasure to serve many of the children of these early customers. I hope to continue serving their tax preparation needs in the future. My clients deserve the best service and I enjoy providing it. Customer satisfaction is my top priority.
Erika Wasvary, EA
I got involved in the tax industry since 2007.  I became a Certifying Acceptance Agent (CAA) in 2016 and Enrolled Agent in 2017. As an Enrolled Agent, I am licensed to practice before the IRS in all 50 states. Feel confident that your taxes will be prepared properly and professionally.
I really enjoy working with tax clients because I get to know them in a personal way.  The best part about my job is I get to meet interesting people that somehow becomes part of our family.  I really appreciate them and I thank them for trusting us with their tax preparation needs.
Reyna Vilchis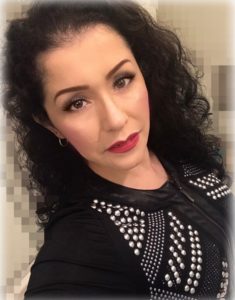 I started doing taxes in 2004. At first, I only did my own income taxes and those of my relatives until I started doing them professionally in 2012.
I took all the qualifying courses and obtain the licenses necessary to be able to work as a Certified Tax Preparer (CTEC).  Every year I have continuingly updated my knowledge as tax laws change.  Thus, I am able to offer a professional and quality service.
I have always liked to help people and I know that I am able to do it through this job that I like a lot.  This includes assisting clients with their tax declaration, applying all the credits and deductions to which they qualify according to the law.  I always do my best to make taxpayers feel confident and offering them a professional job with respect.
Wasvary Tax Services provides you with all your tax reporting needs and gives the client the individual attention they deserve.
Odalis Morales
I am the receptionist at Wasvary Tax Services. My job has given me the opportunity to open up and provide great customer service, as well as maintain a professional relationship with our customers.
I am fluent in English and Spanish. Although young, I do have many job experiences that has helped me expand my knowledge in this business. I am currently studying to become a tax preparer and can't wait to assist and grow even more in the future with this company.
Outside of the office, I am a fun, energetic person who likes to do hair as a hobby and is also very committed to my family.